About Robertson Leather Works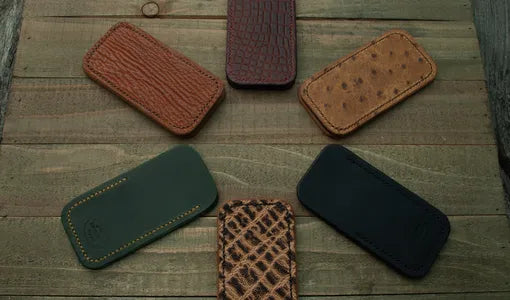 Handcrafted Designs
All of our leather goods are handmade here in the small town of Thackerville, OK, USA. We make a little bit of everything from leather slips to notebook covers, to bags and earrings.
Committed to Quality
We make leather goods that are designed to last for years to come, using the best materials we can find. Each piece is unique, because no two leathers are identical. We love showing that wrinkles and scars are what make our products one of a kind!
100% Satisfaction Guaranteed
We guarantee the workmanship and quality of each of our products. If for any reason you are not satisfied, drop us a line, and we'll always make it right.